Want to stay on top of all the space news? Follow @universetoday on Twitter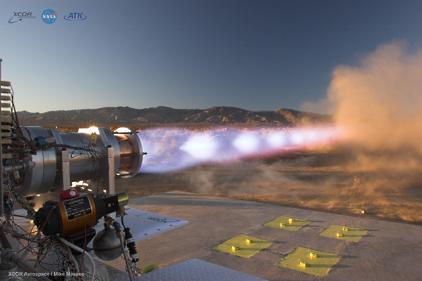 On January 7th, 1943, engineer and inventor Nikola Tesla died in room 3327 in the Hotel New Yorker, located in Manhattan. In addition to being an important contributor in the field of commercial electricity, whose patents and theoretical work formed the basis of modern alternating current (AC) electric power systems, he was also widely believed to have created the world's first Death Ray. Or so he claimed. In fact, this claim, which had been a subject of controversy for many years, could never be confirmed. Part of the reason for this was that following his death, Tesla's scientific papers were said to have vanished from his hotel room. These papers were rumored to contain scientific data and information about his creation, something which every military on Earth would want to get its hands on.
Whether or not Tesla managed to come up with a working design of a death ray, his proposal for such a device caused an upsurge of interest in the idea and ignited the imagination of an entire generation. In a 1934 interview with Time Magazine, Tesla explained the concept of the device: a "teleforce", or a directed energy weapon, which would be capable of destroying entire squadrons of airplanes at a distance of 250 miles (400 km) away and dropping an army in its tracks. The press referred to this device as a "Death Ray" or "Peace Ray", and this was the first instance of the term ever being used.Tesla tried to interest the US War Department and several European countries in the device, but none contracted with Tesla to build it.
Although his dream never came to fruition, Tesla's alleged invention fueled science fiction and led to the concept of the hand held ray gun used by fictional heroes such as Flash Gordon. In Alfred Noyes' 1940 novel The Last Man (released as No Other Man in the US), a death ray developed by a German scientist named Mardok is unleashed in a global war and almost wiped out the human race. Further examples of death rays can be found in just about any science fiction franchise, ranging from phasers guns to spaceship-mounted beam cannons.
Beyond science-fiction, the concept of the directed energy weapon endures in military circles. For example, in the 1980s, U.S. President Ronald Reagan proposed the Strategic Defense Initiative (SDI) program (nicknamed Star Wars). It suggested that lasers, perhaps space-based X-ray lasers, could destroy ICBMs in flight. During the Iraq War, electromagnetic weapons, including high power microwaves were used by the U.S. military to disrupt and destroy the Iraqi electronic systems. On March 18, 2009 Northrop Grumman announced that its engineers in Redondo Beach had successfully built and tested an electric laser capable of producing a 100-kilowatt ray of light, powerful enough to destroy cruise missiles, artillery, rockets and mortar rounds. And on 19 July 2010, an anti-aircraft laser was unveiled at the Farnborough Airshow, described as the "Laser Close-In Weapon System".
Who knows what the future will hold? Will Tesla's dream of a Death Ray ever come true? Who knows? All we can be sure of is that the truth will likely be stranger than the fiction!
We have written many articles about the Death Ray for Universe Today. Here's an article about the gamma ray burst, and here's a forum discussion about Archimedes' death ray re-created.
If you'd like more info on the Death Ray, check out these articles from Wikipedia and Rense.com.
We've also recorded an entire episode of Astronomy Cast all about the Death Ray. Listen here, Episode 36: Gamma Ray Bursts.
Source:
http://en.wikipedia.org/wiki/Death_ray
http://www.teslasociety.com/deathray.htm
http://en.wikipedia.org/wiki/Nikola_Tesla
http://en.wikipedia.org/wiki/Teleforce
http://www.rense.com/general10/deathray.htm
http://en.wikipedia.org/wiki/Laser_applications
http://en.wikipedia.org/wiki/Directed-energy_weapon