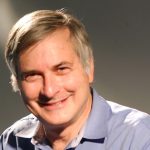 This week we step away from our regular programming to bring you a live show from Dragon*Con in Atlanta. Pamela shares the stage with SETI researcher Seth Shostak. Together they discuss the technology and science of searching for intelligence, and answer questions from the audience.
Click here to download the episode.
Or subscribe to: astronomycast.com/podcast.xml with your podcatching software.