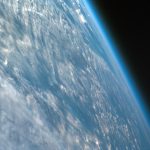 Take a quick breath. There, that's what we're going to talk about today – the atmosphere. And not just the Earth's familiar atmosphere, but the strange, exotic and deadly atmospheres we find in the Solar System and surrounding extrasolar planets.
Click here to download the episode.
Or subscribe to: astronomycast.com/podcast.xml with your podcatching software.