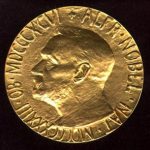 For those non-scientists trying to get their original ideas accepted by the scientific community, you've got to have thick skin. It might seem like there's a vast conspiracy, or a general attitude that drives away original, but unorthodox ideas. But that's not true, the reality is that great ideas in science come from everywhere, even amateurs. In this episode we'll help you understand what scientists will be looking for, and the best ways to be taken seriously.
Click here to download the episode.
Or subscribe to: astronomycast.com/podcast.xml with your podcatching software.
How to be Taken Seriously by Scientists — transcript and show notes.