Rosetta has arrived! After traveling more than ten years, ESA's Rosetta spacecraft reached comet 67P/Churyumov-Gerasimenko. These most recent images shared from the Rosetta team were obtained from a distance of 285 kilometers above 67P's surface, and scientists say they surpass all pictures taken from earlier space missions of cometary surfaces. Visible are steep slopes and precipices, sharp-edged rock structure, prominent pits, and smooth, wide plains.
"It's incredible how full of variation this surface is," said Holger Sierks, the principal investigator of the OSIRIS imaging system on Rosetta. "We have never seen anything like this before in such great detail. "Today, we are opening a new chapter of the Rosetta mission. And already we know that it will revolutionize cometary science."
Below, see more closeup images, including an animation from the navigation camera of Rosetta's approach to the comet.
Read our full, detailed article about Rosetta's arrival here.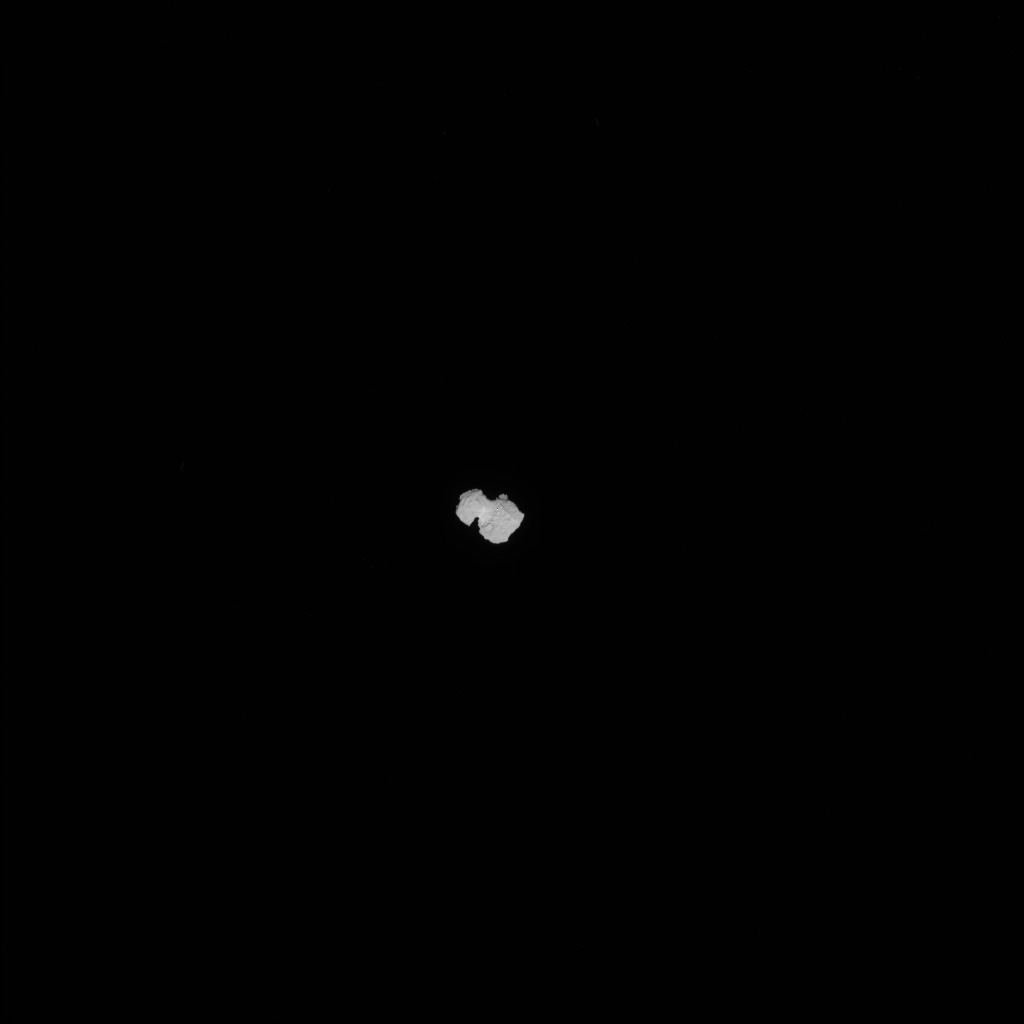 We'll add more images as they become available, and this is just the beginning! In the next months, Rosetta will come closer than 10 kilometers to the comet's surface, with one of the main goals to search for an appropriate landing site for the Philae lander. Philae is scheduled to touch down on the surface sometime this fall. Plus, Rosetta will stay close to the until the end of 2015. "We will have the unique opportunity to witness, how the comet's activity forms and changes its surface", said Sierks.
Here's a video that shows more information of what Rosetta will be doing over the coming months:

Sources: ESA Flickr, Max Planck, ESA , ESA blog.