Want to stay on top of all the space news? Follow @universetoday on Twitter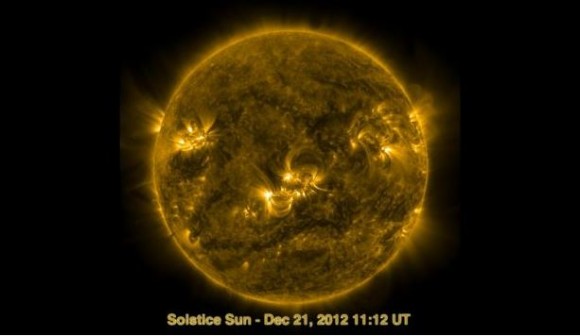 This beautiful image from the Solar Dynamics Observatory provides a view of our Sun on the solstice (winter solstice for the northern hemisphere and summer solstice for the southern hemisphere,) at 11:12 UTC, December 21, 2012. No killer solar flares, no apocalypse, just pure beauty and the life-giving light and warmth from Old Sol.
Happy solstice to all!
Via @Camilla_SDO