Want to stay on top of all the space news? Follow @universetoday on Twitter
What are all the steps and stages of Felix Baumgartner's record-setting freefall attempt which will take place later this year? This infographic provides a look at what happen during the jump.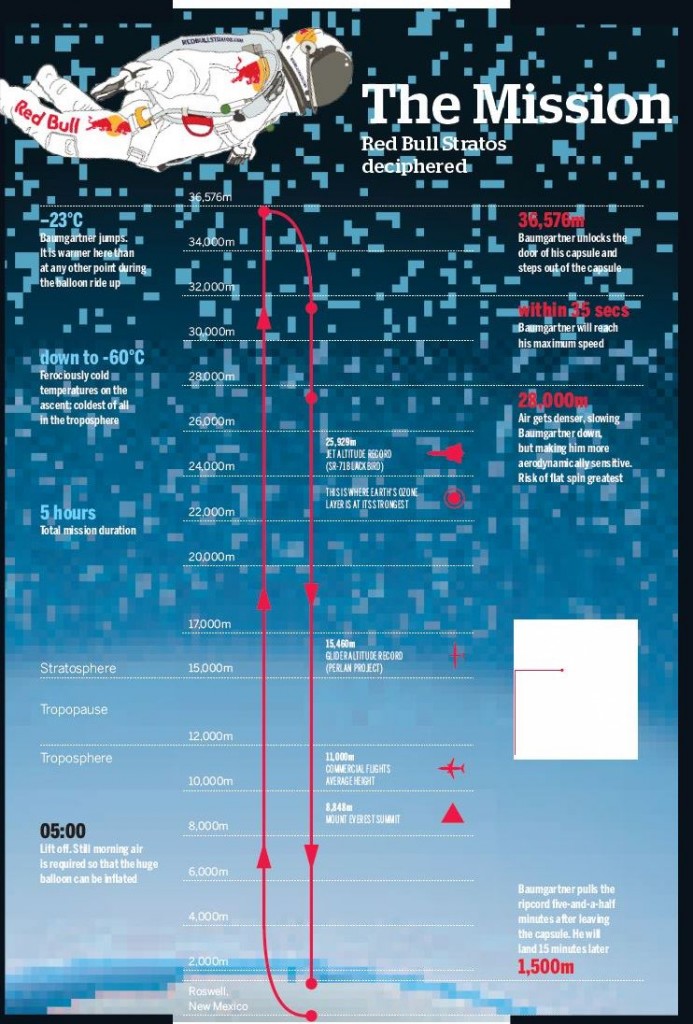 More info see our article about Baumgartner and the Red Bull Stratos mission, or the Red Bulletin. Alan Boyle's Cosmic log has a different version of this infographic, a larger (12MB) pdf.