Want to stay on top of all the space news? Follow @universetoday on Twitter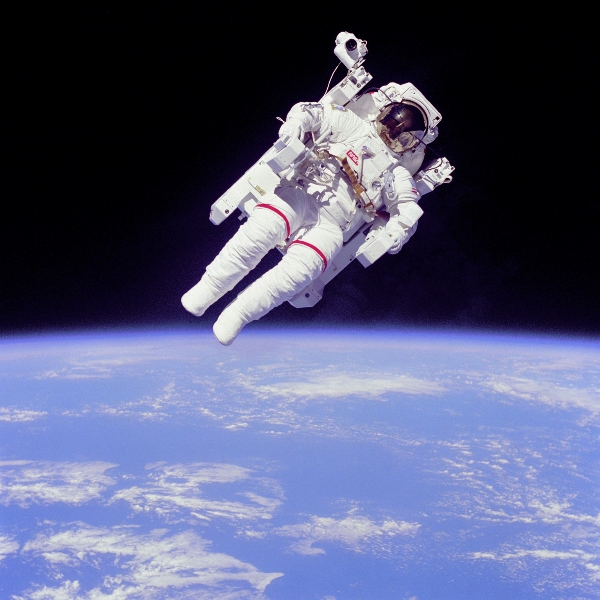 Have you ever wanted to be an astronaut? It sounds like about the coolest profession that a person can have, wearing a space suit and flying around in space, but astronauts also have to pay the bills back here on Earth. So, how much does it pay if you have "the right stuff"? Well, according to NASA:
Salaries for civilian Astronaut Candidates are based upon the Federal Government's General Schedule pay scale for grades GS-11 through GS-14. The grade is determined in accordance with each individual's academic achievements and experience. Currently a GS-11 starts at $59,493 per year and a GS-14 can earn up to $130,257 per year.

Military Astronaut Candidates are detailed to the Johnson Space Center and remain in an active duty status for pay, benefits, leave, and other similar military matters.
This means that astronauts start out at $60,000 per year, but as they acquire experience in spaceflight, their pay will increase. If you want to calculate the salaries for the different General Salary (GS) pay grades for different locations, there is a calculator available here.
If you live in Europe, of course, you can expect to be paid in euros for your service to the European Space Agency. According to their site, an astronaut will start out at about 55,000 euros per year ($80,000), and can make up to 88,400 euros per year ($130,000) after gaining spaceflight experience.
Currently, NASA employs about 95 astronauts, but only sends out a few a year to space. This means that to earn their keep, the astronauts have to give a lot of talks, training and teaching, but also do a lot of paperwork and go to meetings. The NPR radio program This American Life had a segment where they interviewed astronauts Cady Coleman, Chris Cassidy, and Marsha Ivins about their daily life, and what they do when they aren't flying into space, which is a lot of the time.
To learn more about the current astronauts, check out NASA's astronaut bios. If you are interested in applying to be an astronaut, here is some information to get started. Or, if you're looking at other careers at NASA, here's information about that.