We don't normally publish political articles here on Universe Today, but I'm going to make an exception here after watching last night's presidential debate because a.) John McCain mentioned something about a planetarium, which is an area of interest for UT readers, and b.) McCain obviously had no idea what he was talking about. McCain, the Republican presidential nominee pointed out how Barack Obama, the Democratic nominee, has voted for almost a billion dollars of "pork barrel" projects (money for specific pet projects in their districts) and said, "He (Obama) voted for … $3 million for an overhead projector at a planetarium in Chicago, Illinois."
First of all, there's a big difference between an overhead projector and a planetarium projection system. Spacewriter's Ramblings has a great explanation and pictorial description, if you have questions.
Second, if you want to be nitpicky, while Obama requested the funding, he never voted on it.

Obviously, McCain thinks this is a big issue, since this is at least the second time he's mentioned Obama and planetariums. A few weeks ago he said that Obama has sought money for "planetariums and other foolishness."
Foolishness! Over 110 million people around the world visit planetariums every year! They are important learning and teaching tools that encourage a science-literate population, and have inspired young people to become astronomers and astronauts, and aspire to many other science-related occupations as well.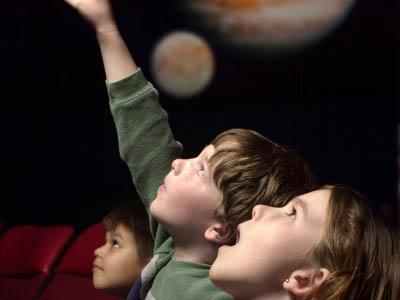 Davin Flateau says it much better than I can on his great post at his Perfect Silence blog.
Obama's website has a list of his federal funding requests for Fiscal Year 2008, and clearly listed is "Adler Planetarium, to support replacement of its projector and related equipment, $3,000,000," with a description that says the 40 year old projection equipment has begun to fail and since parts are no longer available, soon students and other museum-goers will be left "without this very valuable and exciting learning experience." I don't see that as "pork barrel" funding, but an attempt to maintain a long-standing (Adler opened in 1930) and important institution in his district.
And don't get me going on Sarah Palin.
'); } //-->