Want to stay on top of all the space news? Follow @universetoday on Twitter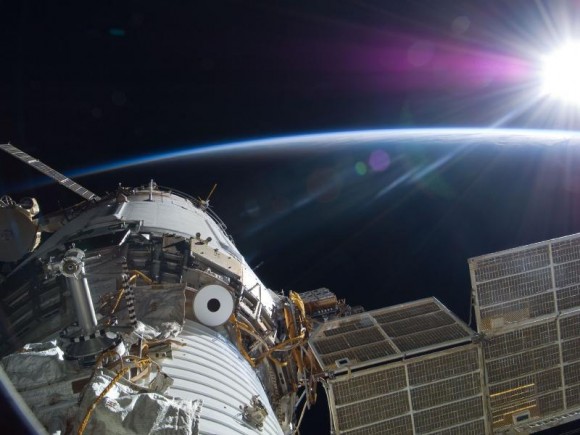 Solar irradiation is the measure incident of total amount of solar radiation transmitted to the surface of the Earth's atmosphere in a given unit of time. It is not the same as measuring the amount emitted from the surface of the sun. Thus you can simply say that solar irradiation is the amount energy transmitted from the sun to Earth's outer atmosphere. This measurement is normally done in square units per units of time.
The set amount of solar energy recieved by the Earth's atmosphere si called the solar constant. The most recent value measured for the Solar Constant is 1368 Watts per meter squared. The Solar constant has an inverse relationship to the solar irradiance of the Sun's surface. This shows how the massive energy emitted by the sun is scaled down to what it used by every biosystem on the planet.
So what is the importance of knowing solar irraditation and how it is measured. The simple answer is that the sun is our power plant. without the energy the sun produced there would be no way for life to go about its business and for the climate cycles of weather and temperature regulation to be powered. The sun's energy is absorbed by plants and other energy producers serving as the basis of every food chain on the planet. This energy is then passed from plants to herbivores and carnivores. Thinking about it this way knowing the solar radiation is learning a bit about how much power it takes to energize life on our planet.
We have written many articles about solar irradiation for Universe Today. Here's an article about solar radiation, and here's an article about solar irradiance.
If you'd like more info on the Sun, check out NASA's Solar System Exploration Guide on the Sun, and here's a link to the SOHO mission homepage, which has the latest images from the Sun.
We've also recorded an episode of Astronomy Cast all about the Sun. Listen here, Episode 30: The Sun, Spots and All.
Reference:
http://large.stanford.edu/courses/2010/ph240/herron2/