Want to stay on top of all the space news? Follow @universetoday on Twitter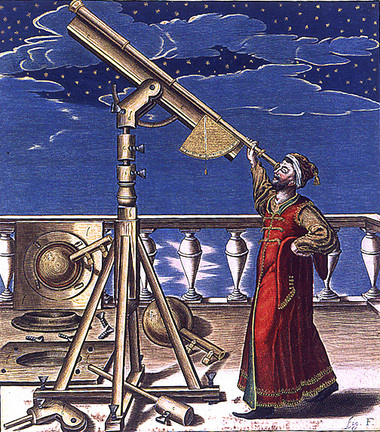 Talk about taking on a vast topic. Astronomers have been recording observations and hypothesis for over 2,000 years. I don't think that we could squeeze them all in one on page and do justice to their individual contributions. So, we decided to assemble a link page that will help you find the astronomers that you need to research and place related material at your finger tips.
The thought of digging into a page full of links about astronomers can leave you wondering where to begin. To sort of focus your thoughts, here are a few fun facts about astronomers.
Early astronomers did not use empirical data to back their theories. These early pioneers were all philosophers and advanced their beliefs through compelling argument.
Astronomers believed that the Earth was the center of the Universe until about 500 years ago. Do you know who was able to turn the world's view around?
Galileo invented the basic telescope, but he did not create it out of nowhere. Do you know what invention he based his on?
Despite his fame and ingenuity, Galileo was in constant need of money? Do you know why? Was it a woman, a sick wife, a large family? Read on to discover the answer to this and many other interesting questions about astronomers. The facts in these links could get anyone an A or a report or expand your knowledge base just for the sake of gaining knowledge. Hopefully, you find everything that you are looking for and, as always, enjoy your research.
Christiaan Huygens
Kepler Mission
Tycho Brahe
Giovanni Schiaparelli
George O. Abell
Bernard Lyot
Fritz Zwicky
Carl K. Seyfert
Clyde Tombaugh
Johannes Fabricius
Joseph Louis Lagrange
Grote Reber