Want to stay on top of all the space news? Follow @universetoday on Twitter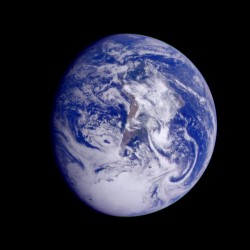 Evolution versus creation. God versus science. I have no intention of getting into such an exhaustive debate. All that I intend to offer on this page is a series of links to articles about the evolution of life on Earth that are all based on scientific evidence found in the geologic record of our planet.
Here on Universe Today we have several good articles about life on Earth during different periods of the planet's history. We thought it would facilitate your research by placing them on a single page. Also, knowing how boring it can be just diving into a set of links not knowing what is in them, here are a few facts about the evolution of life on Earth to pique your interest.
The atmosphere of Earth was not bio-friendly in its initial form. It took a few billion years for our environment to transform into something that would allow life.
Some organisms on the planet today harken back to early life. Extremophiles can survive in environments that are physically and geo-chemically unfriendly to the majority of life on our planet. Not only do they survive, but flourish.
Scientists have found fossilized bacteria that is 3.4 billion years ago, but that is nearly the extent of our knowledge from the period because our planet has buried most of the evidence over time.
The modern evolution of humans is thought to be about 200,000 years old. Do you know how long our ancient ancestors have inhabited our sphere? Scientists think that is a pretty good question, too. Every time a definitive answer is thought to exist, someone finds an older bone or fragment. The very nature of our bones may make it impossible to ever know. We hope you enjoy the information that you will find in the links below and, as always, enjoy your research.
Cretaceous Period
Cambrian Explosion
How are Fossils Formed?