Want to stay on top of all the space news? Follow @universetoday on Twitter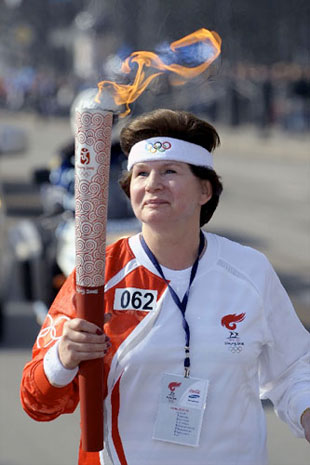 When it comes to the space race of the 1960's, several names come to mind. Names like Chuck Yeager, Yuri Gagarin, Alan Shepard, and Neil Armstrong, but to name a few. These men were all pioneers, braving incredibly odds and hazards in order to put a man into orbit, on the moon, and bring humanity into the space age. But about the first women in space? Were they challenges they faced any less real? Or were they even more difficult considering the fact that space travel, like many professions at the time, were still thought to be a "man's game"? Well, the first woman to break this glass ceiling was Valentina Tereshkova, a Soviet Cosmonaut who has the distinction of being the first woman ever to go into space.
Much like Gagarin, Tereshkova took part in the Vostok program, which were the Soviet Unions' first attempts at putting manned (or in this case, womanned) craft into space. Her mission (like her craft) was named Vostok 6, and it took place on June 16th, 1963. Of over four hundred candidates, Tereshkova was selected to be the first woman to take part in the Soviet Union's female cosmonaut corps. She was considered a worthy candidate for a number of reasons. First was the fact that she conformed to the height and weight specifications. Second, she was a qualified parachutist, which given the nature of the Vostok space craft (the re-entry craft was incapable of landing) was absolutely essential. The third, and perhaps most important reason, was her background, being the daughter of war hero Vladimir Tereshkova, who died in Finland during the Second World War.
During her flight, Tereshkova orbited the earth forty-eight times and spent almost three whole days in space. Her flight took place only two days after Vostok 5 was launched, piloted by Valery Bykovsky, and orbited the Earth simultaneously with his craft. Aside from some nausea (which she later claimed was due to poor food!) she maintained herself for the full three days and parachuted down during re-entry, landing a bit hard and bruising her face. She also maintained a flight log and took photographs, all of which would prove useful for atmospheric studies.
After returning home, Tereshkova went on to become a cosmonaut engineer and spent the rest of her life in key political positions. She married fellow cosmonaut Andrian Nikolayev and had a daughter. After her flight, the women's corps was dissolved. Vostok 6 was to be the last of the Vostok flights, and it would be nineteen years before another woman would go into space.
We have written many articles about Valentina Tereshkova for Universe Today. Here's an article about famous astronauts, and here's an article about Valentina Tereshkova – From Space to Olympics.
If you'd like more info on Valentina Tereshkova, check out NASA StarChild: Valentina Tereshkova, and here's a link to NASA Imagine the Universe: First Women in Space.
We've recorded an episode of Astronomy Cast all about the space shuttle. Listen here, Episode 127: The US Space Shuttle.
Sources:
http://en.wikipedia.org/wiki/Valentina_Tereshkova
http://en.wikipedia.org/wiki/Vostok_programme
http://imagine.gsfc.nasa.gov/docs/ask_astro/answers/980127e.html
http://www.astronautix.com/astros/terhkova.htm