Want to stay on top of all the space news? Follow @universetoday on Twitter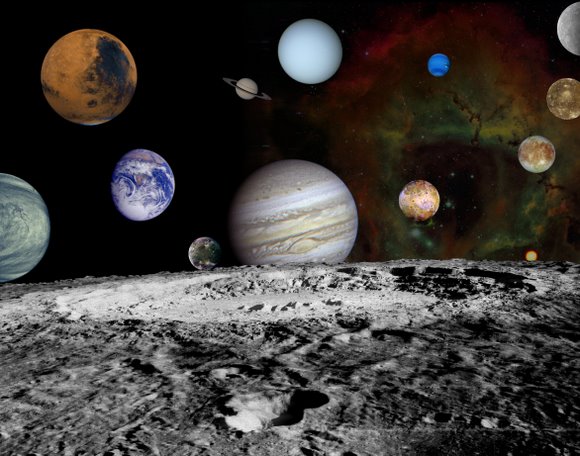 In the past, when somebody would ask me, "What is a solar system?", I would be quick to describe THE Solar System. That is, the Sun, the planets orbiting it, and all relatively smaller astronomical bodies like moons, asteroids and comets. Nowadays, however, I try to clarify first whether they might actually mean a star system.
Let's differentiate the two.
First of all, if we were to be strict about semantics, then there is no such thing as 'a solar system'. Rather, there can only be 'the Solar System'. The Solar System includes the system of astronomical bodies that are bound to it by its gravity.
That would include all eight planets: Mercury, Venus, Earth, Mars, Jupiter, Saturn, Uranus, and Neptune. We have omitted Pluto as it is no longer considered a planet by the International Astronomical Union (IAU).
Pluto now belongs to the category of astronomical bodies known as dwarf planets. It is joined by Ceres, Haumea, Makemake, and Eris.
The Solar System also includes members of the asteroid belt, comets from the Oort cloud (although the Oort cloud itself is not usually considered part of the Solar System), the Kuiper Belt, and the scattered disc.
That said, it is now time to define what a star system is. Star systems are sometimes called solar systems. This is a mistake because 'Solar System' is a proper noun. Specifically, it is the name of our Sun's star system.
In the past, it was believed that only our Sun had its own system of planets. There was no confusion then. Lately, however, other star systems (i.e., stars that have planets orbiting around them) have been discovered. Since the Sun is a star, these terms (Solar System and Star System) are sometimes confused with one another.
One star system that is an object of interest of scientists is the red dwarf star known as Gliese 581. Gliese 581 is known to have at least four planets orbiting it: Gliese 581 b, c, d, and e. Some of them (c and d) are even known to be found in the star's Goldilocks Zone.
The Goldilocks Zone (or habitable zone) is the region around a star that has the right conditions for it to be habitable. For instance, Earth is found in the Sun's habitable or Goldilocks zone.
Hopefully, this article has given light to the confusion so that the next time someone asks you "What is a solar system?", you'll know how to answer the question.
Universe Today has an article that talks about Gliese 581 and its planets within the habitable zone.
For those who are into Twitter, you might want to check out the article entitled: Send a Tweet to Our Alien Friends on Gliese 581 D.
Of course, there's more information from NASA. Check out
Habitable World Around Gliese 581? How about an astronomy picture of the day on it instead?
Alternatively, you can also listen to an interesting episode about craters in Astronomy Cast.