Want to stay on top of all the space news? Follow @universetoday on Twitter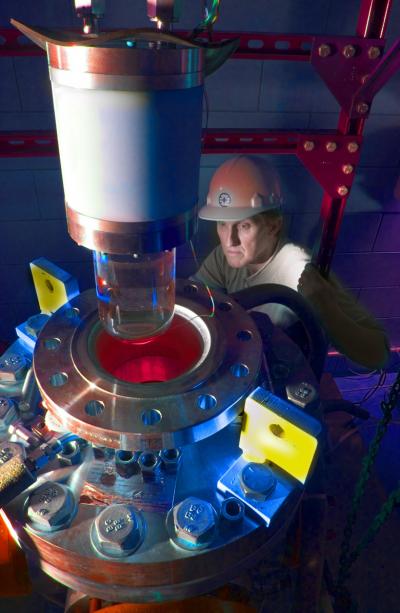 When you think about getting a job in Physics you normally think that it will involve either teaching, research or sometimes both. This would be only partly true. While there are a good number of physicists teaching and doing research at various Universities this is not the only career path available to someone interested in Physics. Rather you can see it as a possible stepping stone to other more interesting career choices.
Aerospace is the next well known field for Physics careers. For a person with a suitable background in physics the world is literally his or her oyster. You can do research work for goverment agencies such as NASA or private companies helping to develop the next generation of propulsion systems. If you are an astrophysicist you may also help with charting the course for deep space probes and manned space craft. Another great advantage of the field is that some physics careers in aerospace and defense don't need more than a bachelor's or master's degree. This a great choice for new graduates who want to quickly gain practical experience. For example there is the defense arm of aerospace. Some companies have the position of Junior Engineer. This is a position that only requires a B.S. in Physics and in some cases if you show promise your company can foot the bill for additional training and education.
Another interesting field is IT. Information technology is becoming of the fastest growing job sectors and also offers the opportunity to find a career with a competitive salary. One area in particular is broadband and data storage. Physicists are helping to do research that will eventually lead to faster internet and more powerful and efficient computers.
Another interesting opportunity is Biomedical Engineering. You may think this field requires someone with a background in biology or chemsitry. While this is somewhat true this field is also a perfect fit for someone with at least an Master of Science Degree in physics. You deal with the engineering challenges of making the tools that allow Doctors to gain more insight into the condition of their patients and pushing the frontier in making these technologies safer and more effective. In some cases you can even working genetic engineering. The important thing when preparing for this career is to make sure that you do take interdisciplinary courses in biology and chemistry.
As you can see physics is not a narrow field but touches many important aspects of industry, defense and medicine. So try to look beyond the obvious choices if you are looking for a career in physics.
If you found this article interesting there are other fascinating pieces on Universe Today. There is a great article on the Large Hadron Collider and another on High Energy Physics.
If you want to learn more about careers in physics there are some great resources online. First you should check out the Physics Today website. Another great resource is the Society of Physics Students web site.
You should also take time to listen to some episodes of Astronomy Cast. Episode 105 talks about the strong and weak nuclear forces.