Want to stay on top of all the space news? Follow @universetoday on Twitter
There's a fleet of satellites observing Earth from space. One of their purposes is to observe the planet's atmosphere and help scientists understand the processes that circulate air around the planet. Good thing they're up there, check out these air pollution pictures from space.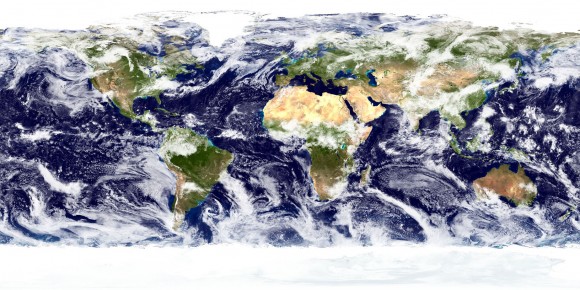 Here's a view of clouds across the entire planet Earth. You can see how the cloud structures form near the continents, and how weather planets can go across huge portions of the planet. This image was built up by the spacecraft orbiting Earth, and then assembled together on computer.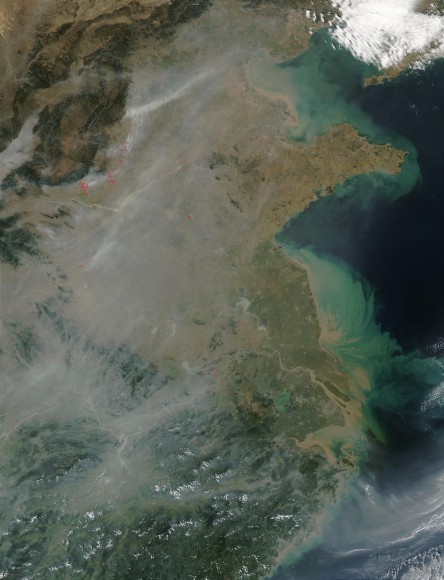 Here's an image of smoke and pollution in Eastern China. China is mostly powered by coal powerplants, which generate a lot of air pollution. But many people also burn wood to heat their homes, and this adds to the pollutants in the air. Forest fires are the red dots in the image.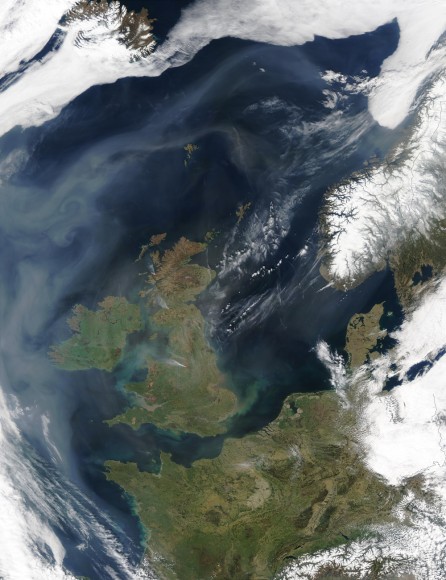 This image shows the United Kingdom with several kinds of air pollution. There's dust from the Sahara desert above the island, as well as smoke from fires. The red dots in the image are fires burning, which contributes to the air pollution.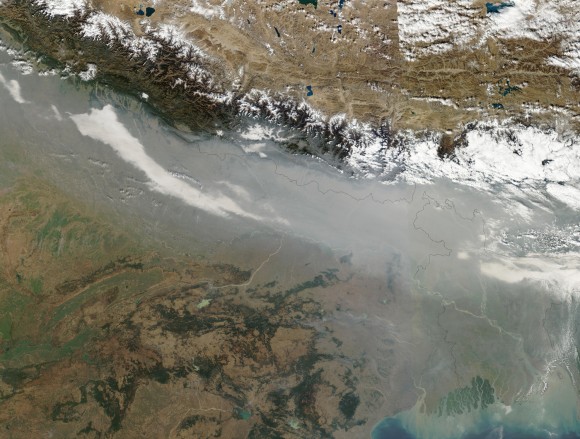 Here's a place with some of the worst air pollution on Earth; the foothills of the Himalaya Mountains. Because of the tremendous height of the Himalayas, pollutants in the air are trapped against the mountains and build up. They can back up for weeks at a time and cause a severe health risk to people in the area.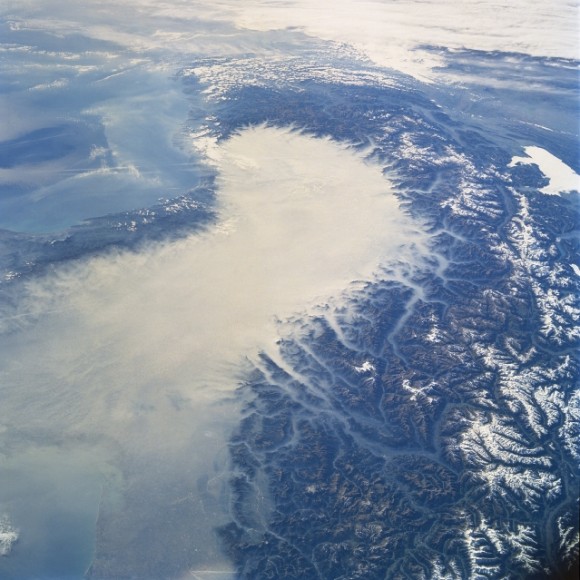 This is an image of the Po River Valley in Italy. It's the same problem as the Himalayas. The tall Alp Mountain range block air masses from moving past, trapping air pollution in the region.
We've written many articles about air pollution for Universe Today. Here's an article about a new air pollution sensor attached to the International Space Station, and here's an article about light pollution.
Here's a link to the home page for NASA's air quality science research, and here's a link to NASA's Aura mission homepage.
We've recorded an entire episode of Astronomy Cast all about atmospheres. Listen here, Episode 151: Atmospheres.