Want to stay on top of all the space news? Follow @universetoday on Twitter
There are many satellites orbiting the Earth, taking regular measurements of our environment. Here are some pollution pictures seen from space.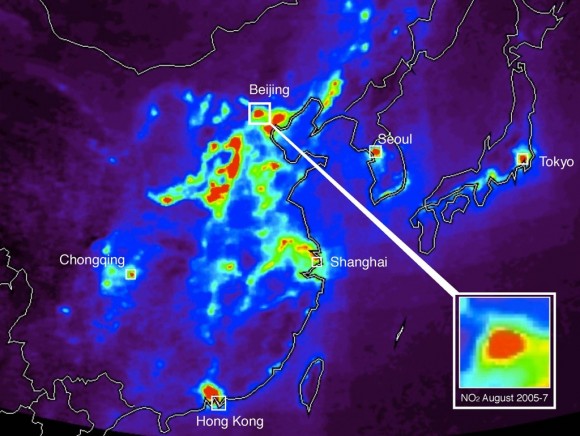 This picture shows pollution levels of nitrogen dioxide (NO2) over China just before the 2008 Olympics. During the Olympics, China shut down factories and forced people to reduce their driving around the city to clear up some of the city's famously bad pollution.
---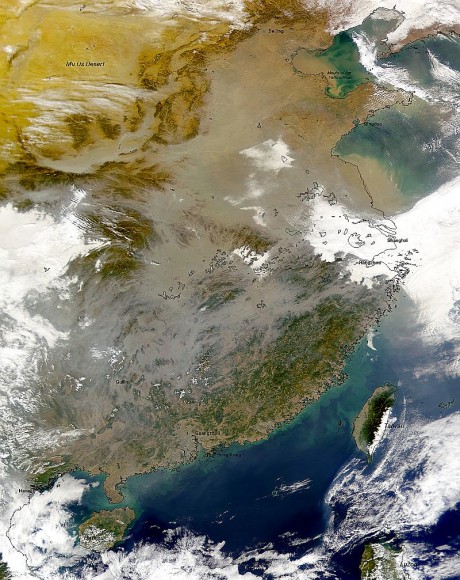 Here's another image that shows the effects of air pollution in China. This photo was taken in 2000, and it shows how there's an almost permanent layer of opaque air pollution covering vast regions of China.
---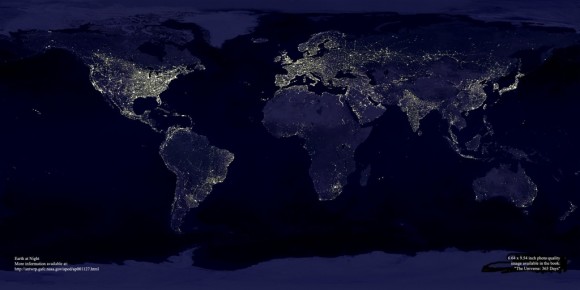 This is an image of light pollution around the Earth. You can easily see the industrialized countries and then the poorer countries in Africa with less polluting light.
---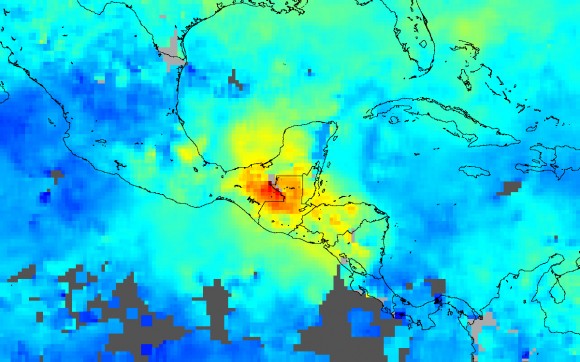 This image shows the huge amount of fires burning in Central America. Local people burn land to make room to plant crops or create grazing room for cattle. But the fires pump large amounts of carbon dioxide into the atmosphere.
---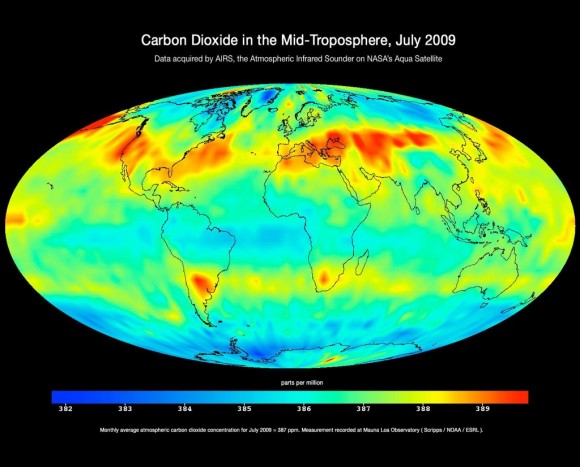 This image shows global production and transport of carbon dioxide pollution. You can see how it's produced in the industrialized countries, and then carried across the land and ocean.
We've written many articles about pollution for Universe Today. Here's an article about how to solve the problem of light pollution, and here's an article about worldwide pollution levels seem from space.
If you'd like more info on pollution, check out how NASA measures air pollution from space, and here's an article about light pollution from NOAA.
We've recorded an episode of Astronomy Cast about atmospheres, Listen here, Episode 151: Atmospheres.