Want to stay on top of all the space news? Follow @universetoday on Twitter
Here are some pictures of Mercury. I also recommend you to read these amazing books for more information about the planet.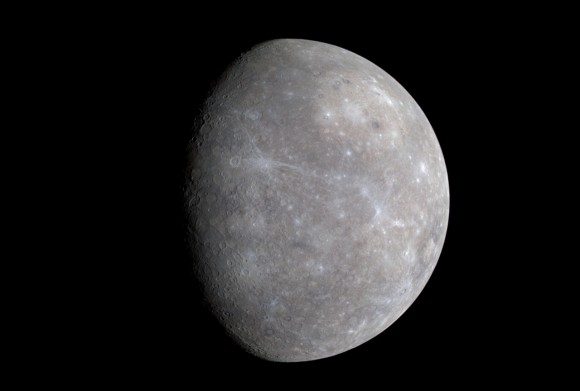 Here's a cool Mercury wallpaper captured by NASA's MESSENGER spacecraft. Although Mercury looks like it just has shades of grey, you can see slight brown hues on the planet's upper right-hand side.
---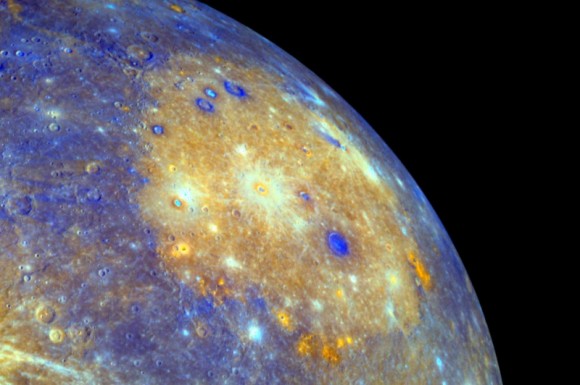 This is an enhanced color image of the huge Caloris Basin on Mercury. This is the largest impact crater on Mercury, measuring 1,500 km across. It's believed that the impact that created the Caloris Basin rippled right through the planet and caused volcanoes on the opposite side of the planet.
---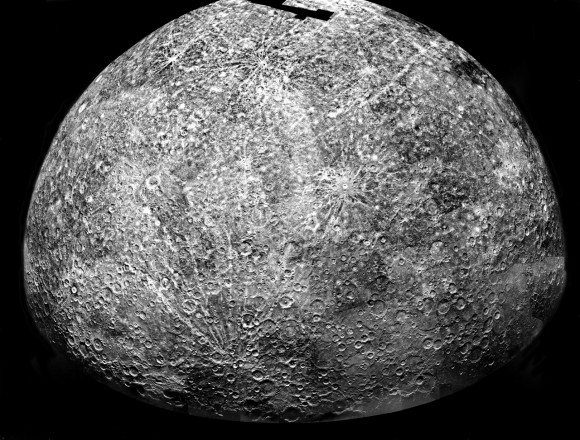 Here's an image of Mercury's southern hemisphere taken by NASA's Mariner 10 spacecraft.
---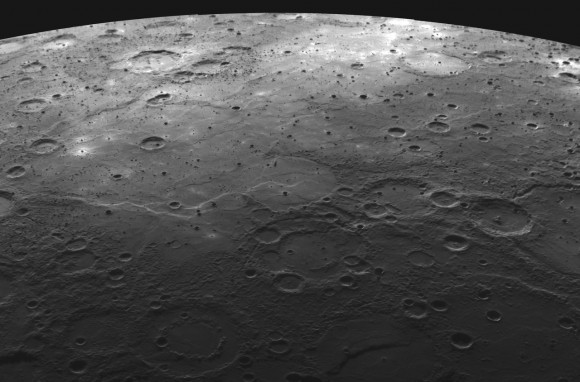 This is a high resolution image of Mercury that was taken by NASA's MESSENGER spacecraft.
We've written many articles about Mercury for Universe Today. Here's an article about the surface of Mercury, and here's an article about the atmosphere of Mercury.
If you'd like more info on Mercury, check out NASA's Solar System Exploration Guide, and here's a link to NASA's MESSENGER Misson Page.
We've recorded an episode of Astronomy Cast about Mercury. Start here, Episode 49: Mercury.