Want to stay on top of all the space news? Follow @universetoday on Twitter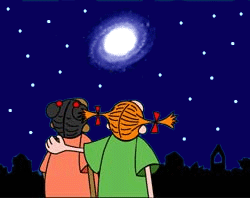 Kids love hands-on activities, and science projects are a great way to get kids interested in science. If you are looking for some science fair projects for kids, try the following websites for ideas and instructions.
All Science Fair Projects has hundreds of projects ideas for kids of different ages. The ideas are organized into different categories including chemistry, physics, biology, microbiology, biochemistry, medicine and health, environmental science, mathematics and computer science, engineering, and earth science. The site also has a number of links to other websites that you will find helpful.
Science Buddies has science fair projects ideas for kids from Kindergarten through 12th grade. In addition to having ideas on traditional topics, the site also has projects on food science, sports science, music, human behavior, and sociology. The site also gives you a step-by-step guide on how to go about creating your experiment and gives a directory of science fairs.
Neuroscience for Kids has guidelines on how to go about presenting a science experiment for a science fair. The steps include the backgrounds or purpose of the project, recording the materials and methods, and checking the guidelines of specific science fairs. The site also has a list of other resources for creating a science fair project.
Science News for Kids offers a number of resources for science fair projects. They have a large section with ideas to get you started with your science project. Most of these ideas can be adjusted to suit children and teenagers of various ages. They also have tips on how to make a successful science fair project and articles on science fair projects.
Discovery Education leads you step-by-step through choosing your idea for a science fair projects and carrying it out. The site also has a number of other resources for you to check out.
Chemistry at About.com has everything you need to get started with a science fair project. They have a list of project ideas, which you can search by category or grade. They also have a large list of science projects and links to other suggested articles on the subject.
Universe Today has articles on planets for kids and the Solar System for kids.
For more information, check out the IPL and agriculture in the classroom.
Astronomy Cast has an episode on getting started in amateur astronomy.