Want to stay on top of all the space news? Follow @universetoday on Twitter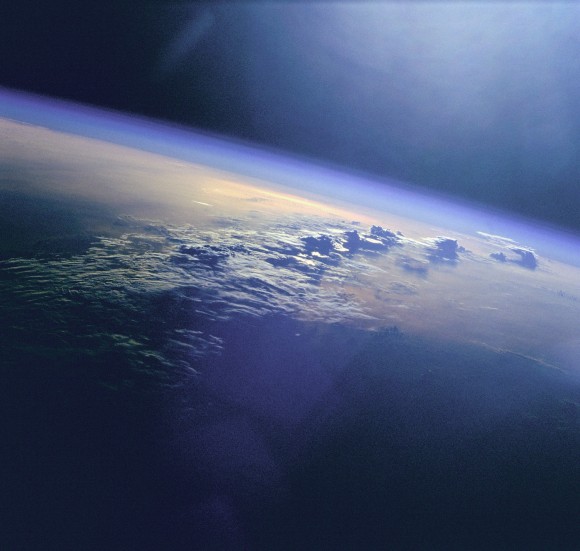 The winter solstice is the shortest day of the year. It happens on or near December 22nd. As the Earth travels around the Sun in its orbit, the north-south position of the Sun changes over the course of the year due to the changing orientation of the Earth's tilted rotation axes in respect to the Sun. The dates of maximum tilt of the Earth's equator correspond to the summer solstice and winter solstice, and the dates of zero tilt to the vernal equinox and autumnal equinox.
The winter solstice is the shortest day of the year in the sense that the length of time elapsed between sunrise and sunset on this day is a minimum for the year. Daylight savings time means that the first Sunday in April has 23 hours and the last Sunday in October has 25 hours, but these are human interventions with the calendar and do not correspond to the actual number of daylight hours. As a case in point in Chicago, there are 9:20 hours of daylight on the winter solstice of December 22, 1999.
The shortest day of the year, the winter solstice, has been celebrated for thousands of years. In ancient Rome, the winter solstice was celebrated at the feast of Saturnalia, while in pre-christian Britain, the end of December centered around the pagan yule log in a fiery display to melt the heart of a cold and dreary winter. Today, a similar response to winter doldrums is the celebration of Christmas, complete with twinkling lights, holiday feasts & lively festivals.
The shortest day of the year has been both celebrated and dreaded by civilizations from before the time of Christ. It meant that a lengthening of the days was coming and soon spring would arrive. At the same time it meant that the winter months had ground on, food supplies were usually short, and the cold, stark weather would have taken its toll on the people of the times.
Here on Universe today there is a good article about the approach of the winter solstice and another wishing you good tidings on the shortest day of the year.
If you'd like more info on Earth, check out NASA's Solar System Exploration Guide on Earth. And here's a link to NASA's Earth Observatory.
Astronomy Cast has a nice piece on how time was measured in pre-industrial times.
Reference:
NASA: Seasons of the Year