Want to stay on top of all the space news? Follow @universetoday on Twitter
Among the most breathtaking wallpaper images are those showing scenes from the cosmos. What we have below is a small collection of pics taken of large areas in the Universe.
Obviously, the images that we have on this page are too small to be used as wallpapers. To download the same scenes in higher resolutions, click on the image itself. Each one of them will take you to HubbleSite.org, where you can find different resolutions, including the highest resolutions available.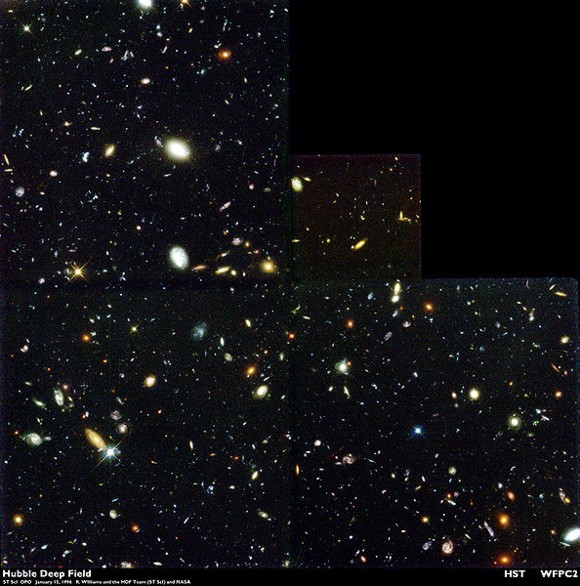 Hubble Deep Field (HDF) – For 10 days in 1995, astronomers pointed the Hubble Telescope to a black patch in the sky, somewhere near the Big Dipper. When the image was retrieved, some 3,000 galaxies were uncovered; some of them irregular, others spiral. The HDF also contains no more than 20 galactic foreground stars.
Hubble Ultra Deep Field (HUDF) – The Hubble Deep Field image (the first image in this collection) is one of the most monumental pictures of the early universe. In 2004, still basking in the overwhelming number of citations received by way of that image, the Hubble Telescope was pointed to a region southwest of Orion. What you just saw above (about 10,000 galaxies all in all) is the product of a newly upgraded Hubble Telescope.
Dark Matter Distribution in Supercluster Abell 901/902 – Superclusters are one of the largest structures in the Universe. One peculiar feature in them is that, despite the high velocities of galaxies found there, the galaxies still manage to group together through an invisible source of gravitational force. This force is being attributed to dark matter. The image above is a map of Dark Matter Distribution in Supercluster Abell 901/902.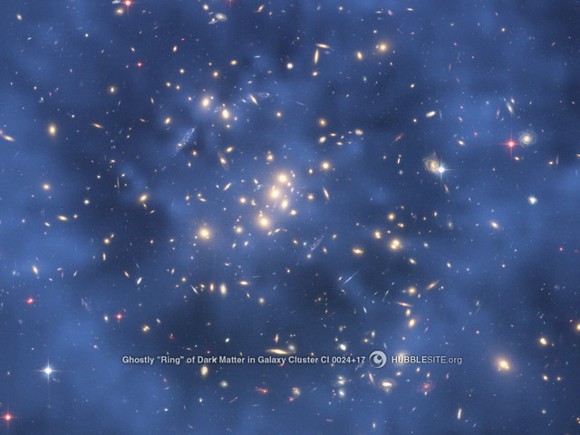 Galaxy cluster – Smaller than superclusters, but nevertheless still considered one of the Universe's megastructures, galaxy clusters contain 50 to 1,000 galaxies each within their borders. This picture shows a ring of dark matter in Galaxy Cluster Cl 0024+17.

WMAP full sky map – The only image not sourced from HubbleSite, this is a full sky map of the CMBR (cosmic microwave background radiation), obtained in a 5-year period. In charge of this great task is WMAP or Wilkinson Microwave Anisotropy Probe. Think of this as a baby picture of our universe, when it was still some 400,000 years old. If that sounds too old for a baby, consider the fact that it is now some 13.7 billion years old.
Want more wallpapers? Here's are some big wallpapers.