Want to stay on top of all the space news? Follow @universetoday on Twitter
1925′s New Year's Day is easily one of the most memorable in the field of astronomy. It was on that day Edwin Hubble's monumental paper was read, proving that the Andromeda nebula was too far from the boundaries of the Milky Way.
Before that, the Milky Way was already understood to be the entire universe. The paper essentially showed that there were other galaxies out there. Since then, scientists have gazed into the cosmos with even more powerful telescopes and have seen that the Universe is in fact much larger than Hubble may have ever imagined.
Let's have a look at some of the amazing images that have inspired today's astronomers to look even farther.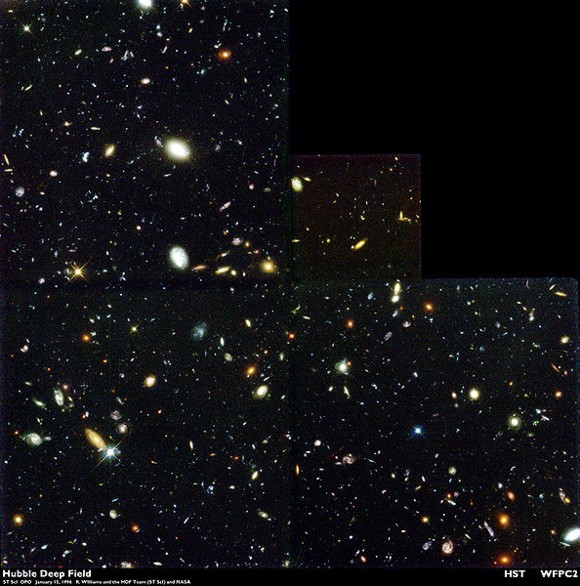 In 1995, scientists embarked on a seemingly useless project – using the highly in-demand Hubble Telescope to scan for 10 straight days a region near the Big Dipper bearing no sign of stars, galaxies, or planets. The picture above, dubbed the Hubble Deep Field (HDF) is the result of a gamble that paid off … literally, big time. Scientists have counted some 3,000 galaxies in there.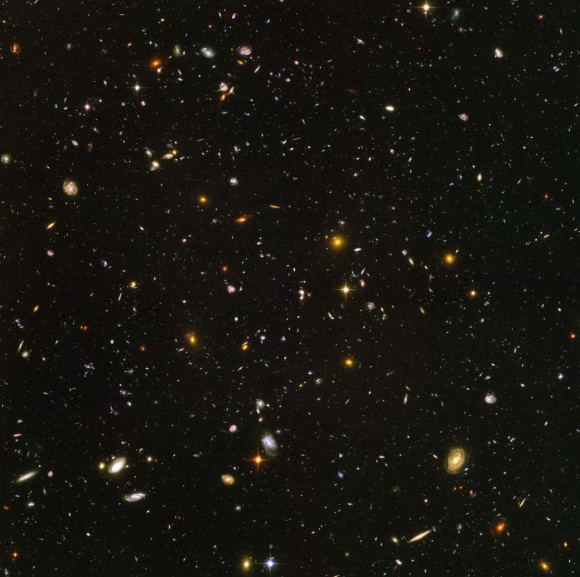 In 2004, nearly a decade since the Hubble Deep Field was released, the Hubble Telescope was once again given a similar mission. Only this time, it was armed with more sensitive detectors and filters that allowed more light to come in. The result, about 10,000 galaxies were revealed from an area southwest of Orion in the Southern-Hemisphere constellation Fomax. It was aptly dubbed the Hubble Ultra Deep Field (HUDF).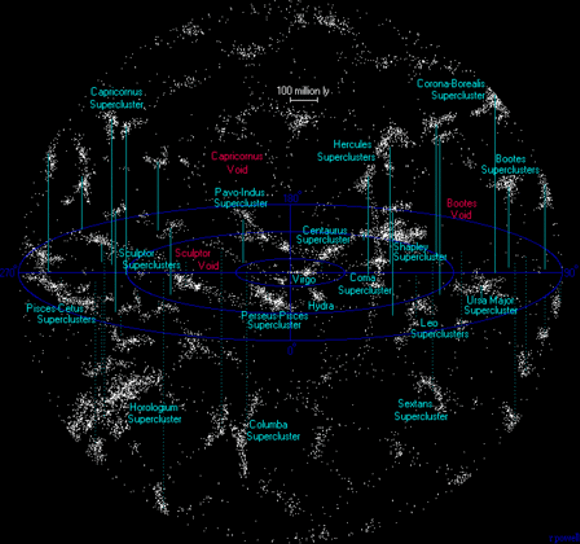 What you've just seen is a map of superclusters nearest to the Virgo Supercluster a.k.a. Local Supercluster (at the center). The Virgo Supercluster is home to galaxies neighboring our very own Milky Way. Superclusters are among the largest structures in the entire universe.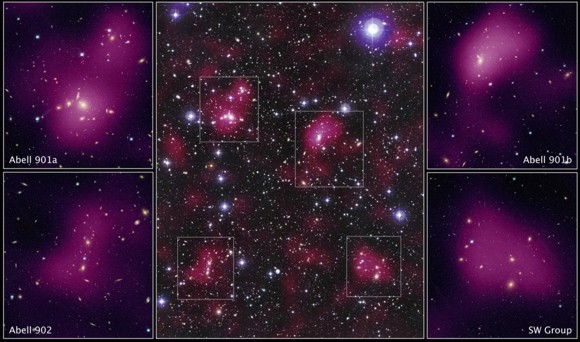 Here's another one of those universe mega structures: the Abell 901/902 supercluster, an expansive region of chaos where galaxies are manhandled by invisible forces known as dark matter. This image is one of the outputs of a project designed to map dark matter.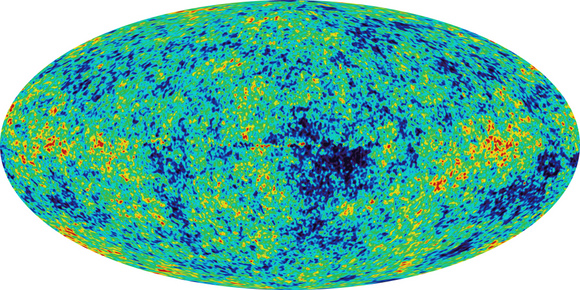 We end our small collection of the very large with one of the most profound pictures in the archives of astronomy: a 5-year full-sky map of the cosmic microwave background radiation (CMBR), relics of one of the earliest stages of a 13.7 billion year-old universe. This is a snapshot of a very young Universe; about 380,000 years since the Big Bang. It accompanies very accurate information regarding its age, composition, and development.