Want to stay on top of all the space news? Follow @universetoday on Twitter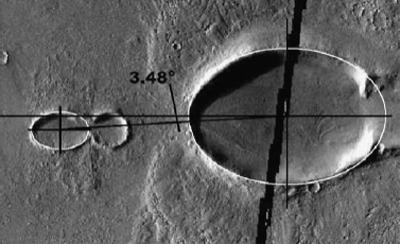 The history of the asteroid in Canada is vast. There are numerous impact events and sites across the country. Some are lakes and others are mining communities. Several of the impact craters in Canada have made the list of the largest impact craters on Earth and would top the list of the largest in the universe. Here are some of the most notable asteroid in Canada.
The Sudbury Basin is one of the largest mining communities in the world. Sudbury is the second largest of the verified asteroid craters on Earth. It is the largest asteroid in Canada. The Sudbury Basin is located near a number of other geological structures, including the Temigami Magnetic Anomaly, the Lake Wanapitei impact crater, and the western end of the Ottawa-Bonnechere Graben. None of the structures are related in any way. The large impact crater filled with magma containing nickel, copper, platinum, palladium, and gold.
The Manicouagan Crater, in northern Canada, about 300 km (190 mi) north of the city of Bai-Comeau, is one of the oldest known impact craters. It is thought to have been caused by the impact of a 5 km diameter asteroid in Canada about 214 million years ago, and may be associated with the end-Carnian extinction event. The crater is a multiple-ring structure about that is about 100 km. Its 70 km diameter inner ring its most prominent feature; it contains a 70 km diameter annular lake, the Manicouagan Reservoir, surrounding an inner plateau.
The most populated asteroid in Canada is the Charlevoix crater is a large eroded asteroid impact crater in Quebec. Only part of the crater is exposed at the surface, the rest being covered by the St. Lawrence River. The original crater is estimated to have been 54 km in diameter and the age is estimated to be 342 million years. The impactor was probably a stony asteroid, at least two km in diameter, and weighing an estimated 15 billion tons. The Mont des Eboulements, situated in the exact center of the crater, is interpreted as the central uplift. The crater is classified as a multi-ringed basin with a central uplift.
There are many more asteroid in Canada, some of which would make for some exciting study for an amateur astronomer or a student new to the field.
Here on Universe Today there are many awesome articles about asteroid craters and the 10 most interesting craters on Earth. Astronomy Cast has a good episode that covers many different aspects of space.
References:
Wikipedia: Sudbury Basin
Wikipedia: Manicougan Crater
NASA