Want to stay on top of all the space news? Follow @universetoday on Twitter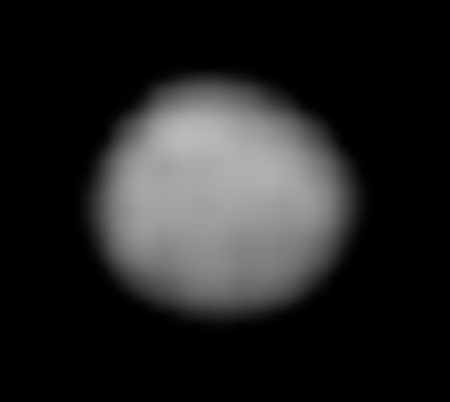 Are you afraid of Friday the 13th? Wait until the Apophis 2029 event on Friday, April 13th, 2029. You will be able to look up and count your blessings. The asteroid 2004 MN4 will pass within 30,000 km of the Earth's atmosphere. That is a far cry from what astronomers first thought about the Apophis asteroid 2029. There will be quite a stir. Many astronomers think that, even though they have ruled out an impact in 2029, that this asteroid will hit a gravitational keyhole that will alter its trajectory enough to force it to hit the Earth on its next pass in 2036.
Although the Earth is impacted by small asteroids and meteorites on a monthly basis, all of them are small enough to burn up in the atmosphere, leaving a nice light show as the only evidence of their passing. The Apophis 2029 would be a little different. This asteroid is 320 m wide. That is enough to destroy an area the size of the Quebec province if it hit land or to cause horrific tsunamis if it hit an ocean. A little chilling for an asteroid that was predicted to have a one in sixty chance of hitting the Earth when it passed in 2004. Dire predictions are typical of newly found asteroids, however. All newly found asteroids are given a score of 1 on the Torino scale when they are discovered. A 1 means that an asteroid simply needs further study, but some reporters panic and report about disaster being on its way. Astronomers actually go through a four step process when a new asteroid is discovered:
Step 1 is the discovery of the asteroid.
Step 2 is the calculating of an orbit. This is done with some very sketchy data and is rarely correct in the beginning.
Step 3 looks into a possible Earth impact.
Step 4 is where astronomers watch the solar body more intensely and realize they were wrong about the impact.
The trajectory of Apophis 2029, also known as the 2029 meteor or 2029 asteroid, could be bent by as much as 28°. Since the trajectory could be bent and the amount of the bend can not be predicted, the exact orbit of 2036 Apophis can not be predicted. So, at this time the chance of an impact with the Earth in 2036 is still an active possibility and will be until it passes in 2029.
You can read more about the asteroid Apophis on NASA's website. Here on Universe Today there are a couple of good, related articles. One is on the contributions of a 13 year old boy to the study of Apophis 2029 and the other is about the size of Apophis. Astronomy Cast has a good episode on the asteroid belt itself.
Reference:
NASA