Want to stay on top of all the space news? Follow @universetoday on Twitter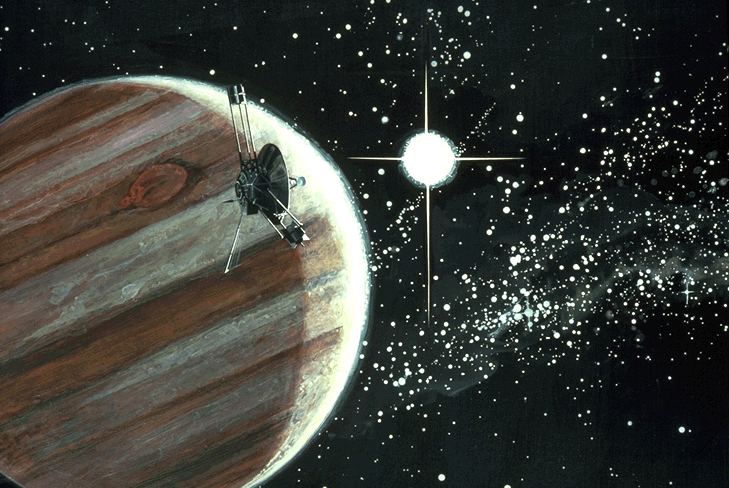 The short answer to "will Jupiter become a star" is no. Jupiter lacks the mass and heat necessary to begin fusing hydrogen atoms into helium, so it can not become a star. Scientists estimate that Jupiter would need to accrete about 80 times its current mass in order to ignite fusion. As the planet gained mass, it would actually shrink due to gravitational compression. This shrinking would eventually heat the planet enough to assist in igniting fusion.
Jupiter does generate heat above and beyond what it absorbs from the Sun through a process called the Kelvin-Helmholtz Mechanism. This mechanism occurs when the surface of a planet or star cools causing pressure to drop and the body shrinks. The compression(shrinking) heats up the body's core. Scientists estimate that Jupiter radiates more energy this way than it receives from the Sun. Saturn shows evidence of the same mechanism, but not as strongly as Jupiter. Brown dwarf stars also exhibit the Kelvin-Helmholtz mechanism. The mechanism was originally proposed by Kelvin and Helmholtz to explain the Sun's energy, but the law of conservation of energy was proven. One consequence of this law is that the Sun must have an energy source to continue to shine for more than a few million years. At the time nuclear reactions had not been discovered, so the source of solar energy was thought to be gravitational contraction. It wasn't until the 1930s that Hans Bethe proved that the Sun's energy derived from nuclear fusion and would last for billions of years to come..
A related question that is frequently asked is whether or not Jupiter could acquire enough mass in the near future to become a star. The answer follows this thought process. It would take 80 times Jupiter's current mass to ignite fusion. All of the planets, dwarf planets, and asteroids in the Solar System could impact Jupiter at the same time and not provide that much mass. Therefore, based on current knowledge, Jupiter will never become a star.
Scientist will admit that they do not have as much knowledge as they would like about Jupiter. They do believe that they can accurately say no to "will Jupiter become a star". Hopefully, the JUNO space mission, scheduled to be launched 8-5-2011, will provide concrete evidence to put that question to rest.
We have written many articles about Jupiter for Universe Today. Here are some interesting facts about Jupiter, and here are some pictures of Jupiter.
If you'd like more information on Jupiter, check out Hubblesite's News Releases about Jupiter, and here's a link to NASA's Solar System Exploration Guide to Jupiter.
We've also recorded an episode of Astronomy Cast just about Jupiter. Listen here, Episode 56: Jupiter.
Sources:
http://solarsystem.nasa.gov/planets/profile.cfm?Object=Jupiter&Display=OverviewLong
http://www.nasa.gov/audience/forstudents/5-8/features/what-is-jupiter-58.html
http://ntrs.nasa.gov/archive/nasa/casi.ntrs.nasa.gov/19660023262_1966023262.pdf